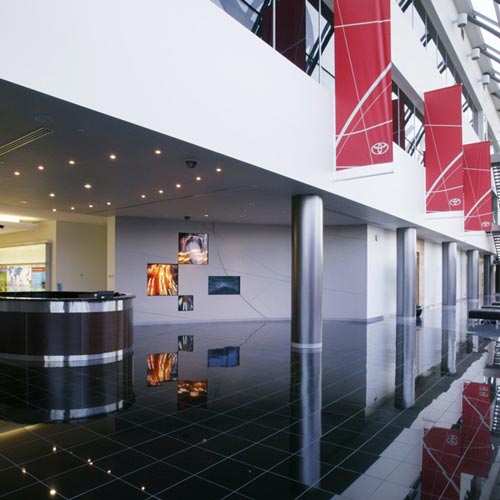 Project: Corporate Head Office
Location: Bertie Street, Port Melbourne
Area: 11,000m2
The overall fitout has been designed to accommodate the Client's present and future needs. Flexibility and adaptability were important considerations along with longevity so that all future work or modifications will be easily achievable with minimal disruption to business.
Planning was carried out to a determined grid which could accommodate all levels of staff and management. Offices were adopted for Directors and Senior Managers all other staff are housed in three specific workstation footprints.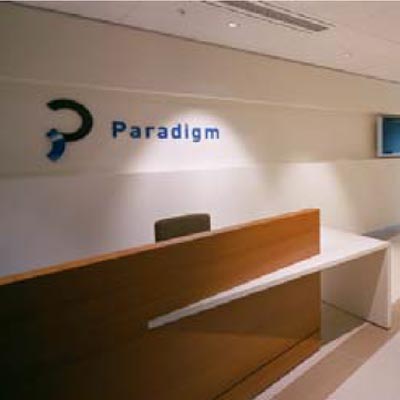 Project: Corporate Head Office
Location: Freshwater Place, Southbank
Area: 314m2
This project was undertaken as a design and construct project with a strict budget agreed with the client once the concept designs were approved.
As a wealth management company a modern yet sophisticated design was required that reflected the approach of the business to meet its clients expectations.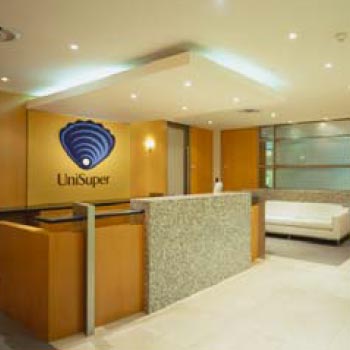 Project: Corporate Head Office
Location: 385 Bourke Street, Melbourne
Area: 1900m2
Designphase was engaged on two previous fitouts for Unisuper as the business growth exceeded each requirement.
The design allowed for a quality fitout which reflected the clients brief and new image. The project exceeded the client aesthetic and functional requirements.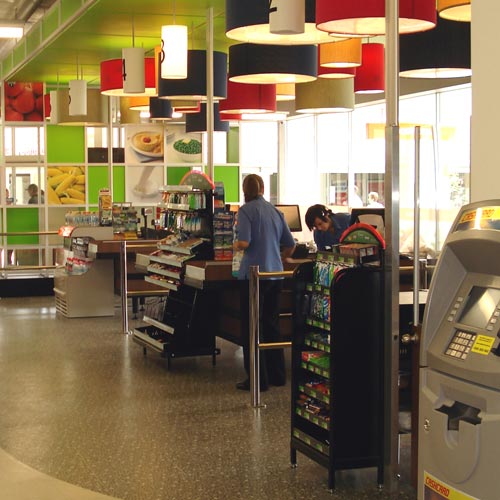 Project: Retail Concept
Location: Various Stores
designphase was requested by Foodworks to create the design intent of the soft architecture and how it should be implemented in each of their retail stores. The typical detail is designed so that the module can be adapted to suit the individual store contexts, requirements and layouts. Although the module and sizing is adapted to suit each store; the finishes schedule and specifications are fixed as such to provide and retain a constant corporate image.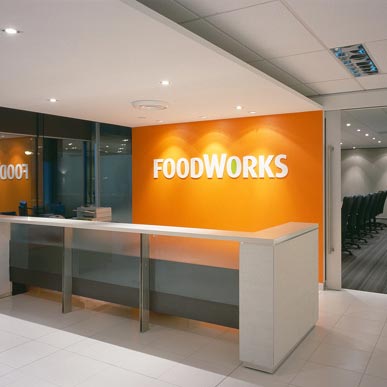 Project: Corporate Head Office
Location: Malvern Road, Glen Iris
Area: 1400m2
designphase created a new open plan environment to align with the new culture for Foodworks. The design also reflected the new corporate image, in the reception, entry and meeting rooms. The space generated is functional and conducive with communal areas and a staff breakout area allowing a relaxed and flexible environment for the various departments in Foodworks. The integration of the corporate colours to a neutral background and the use of marketing images to the workstations further identified the new image for Foodworks. The project was achieved on a restrained budget and short time frame to meet the clients requirements.