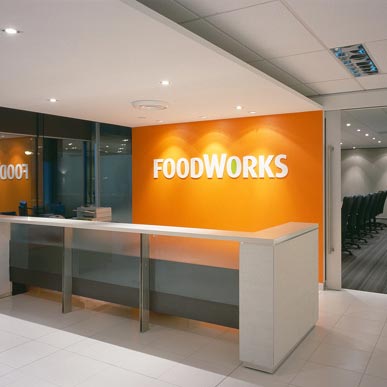 Project: Corporate Head Office
Location: Malvern Road, Glen Iris
Area: 1400m2
designphase created a new open plan environment to align with the new culture for Foodworks. The design also reflected the new corporate image, in the reception, entry and meeting rooms. The space generated is functional and conducive with communal areas and a staff breakout area allowing a relaxed and flexible environment for the various departments in Foodworks. The integration of the corporate colours to a neutral background and the use of marketing images to the workstations further identified the new image for Foodworks. The project was achieved on a restrained budget and short time frame to meet the clients requirements.