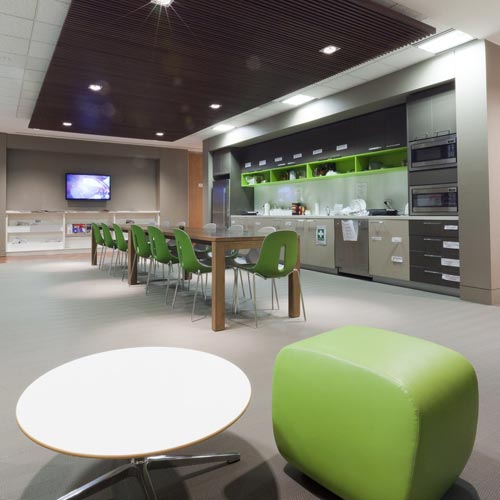 Project: Corporate Head Office
Location: 161 Collins Street, Melbourne
Area: 3850m2
Amalgamation with another company required relocation to new premises on a single level. Requirement was for front of house areas to provide traditional Boardroom and Meeting Room facilities with high tech video conferencing. Open office planning was to be implemented and accommodate approx 350 people. Project was delivered on time and on budget.