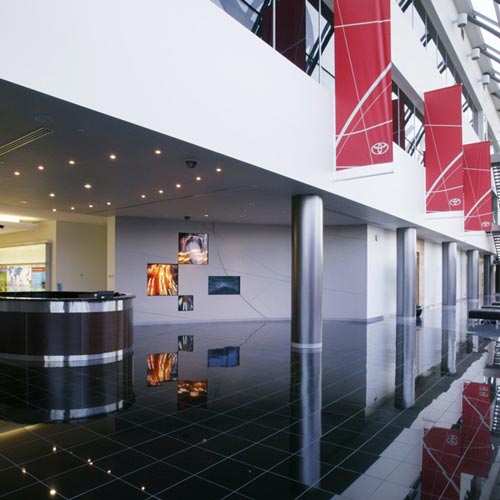 Project: Corporate Head Office
Location: Bertie Street, Port Melbourne
Area: 11,000m2
The overall fitout has been designed to accommodate the Client's present and future needs. Flexibility and adaptability were important considerations along with longevity so that all future work or modifications will be easily achievable with minimal disruption to business.
Planning was carried out to a determined grid which could accommodate all levels of staff and management. Offices were adopted for Directors and Senior Managers all other staff are housed in three specific workstation footprints.